About Us
RealEstateSurfing.com is a division of Surfing Circle based in Waterloo, Ontario, Canada. We offer web based services such as search engine positioning for a variety of websites. Surfing Circle was founded in November, 2000 with the goal of creating a network of sites that maintain optimum search engine standings. The objective - to be in the Top Ten!
RealEstateSurfing.com was created to assist Realtors get their web sites noticed by the search engines. As a former Realtor, our founder only began to get qualified leads through his website when it placed well in the search engines. RealEstateSurfing.com creates pages for each city, submits them to the search engines and sells only to one real estate professional per city. This page acts as a gateway page to drive traffic to the Realtor's website - those specifically looking for real estate in that particular city.
Surfing Circle
109 John Street East
Waterloo, ON
N2J 1G2
Canada
519.745.0102
800.709.3847
www.realestatesurfing.com
info@realestatesurfing.com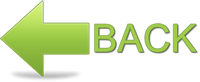 ---


109 John Street East
Waterloo, Ontario N2J 1G2
1-800-709-3847
info@realestatesurfing.com
Copyright © 2000 Surfing Circle. All rights reserved.